Connect 4 Energy Project at Apollo Buckingham Health Sciences Campus (ABHSC)

Background
Apollo Buckingham Health Sciences Campus (ABHSC) is the first university dedicated to providing health science education. By accessing the latest techniques in medical education and research, and working in partnership with other stakeholders, we provide all of our students with the values, skills and knowledge necessary for a career in the modern healthcare environment.
The welcoming UK and international students from September 2019, the facility will offer degrees in Biomedical Sciences and Podiatry. The campus will also offer a one-year Medical Foundation and a one-year Pre-Medical course; these courses are specifically designed for entry to UK medical and dental schools.
The deal is backed by the Apollo Buckingham Health Sciences Campus consortium, with significant investment from the $2 billion Indian healthcare conglomerate Apollo Hospital Enterprises, the leading healthcare provider in India and Asia. Apollo will become the first international healthcare company to partner in UK education provision in this way.
The new health sciences campus will be based on the 40-acre Crewe campus currently used by Manchester Metropolitan University, which is leaving the site in summer 2019.
The challenge
To get the best price and service for flexible gas and fixed electricity contracts.
As a large consumer of electricity and gas we're a very strategic buyer, looking typically 18 months to two years in advance and constantly seeking to ensure that we receive the best prices. Our energy supply consultant must demonstrate a highly responsive trading ability so we can buy at the right price and volume.
The solution
Connect4Energy's market knowledge has always ensured that we receive the best price and contract term available and their dedicated account management model has ensured that ABHSC always receives a same-day response to any queries raised. I was delighted that Connect4 made a saving of £60k giving us a reduction of 35%.

Kim Law
Purchasing Consultant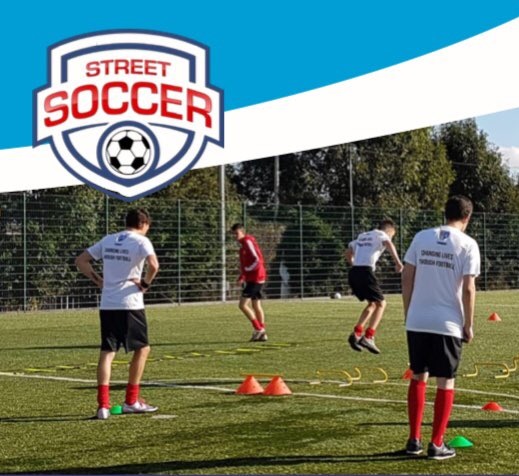 Connect 4 Group Testimonial

STRONGER TOGETHER: THE STREET SOCCER FOUNDATION & THE CONNECT 4 GROUP FORM NEW PARTNERSHIP
The Street Soccer Foundation is delighted to announce its latest new and exciting partnership with The Connect 4 Group.
Based in Leicestershire, The Connect 4 Group is a group of companies providing services and solutions across Energy, Engineering, Voice & Data, Digital, and Finance.
Co-Directors, Bobby Singh and Happy Singh met Keith Mabbutt, CEO of the Street Soccer Foundation, just before the national lockdown came into effect, after being introduced to each other by David Johnson-Rayner, MD of Koi Sports – another official Supporter of the Foundation.
Speaking of their initial meeting, Mabbutt said:
"After meeting Bobby and Happy I was instantly drawn to their warm support of our endeavour after I'd explained how we would be working in Leicestershire with Leicester City FC and their Trust, to help young homeless individuals through our Academy programme. Their enthusiasm to want to help us, help others and make a difference made it an obvious natural step for us to explore more fully a proper partnership together."
Happy Singh continued:
"The Connect 4 Group is 100% committed to making a positive difference to the world around us. Whether that's through business or social change, we are here to support those prepared to go that extra mile to positively change or save the lives of others in our society.
We believe that homelessness in the UK, especially in the 21st century, is wrong. So, we fully support the mission and values of the Street Soccer Foundation. We realise that sport is something that resonates with young people, making it the perfect base for learning.
We are looking forward to the future and the changes we can make together, to enhance these young people's lives."
The partnership with The Connect 4 Group represents a nationwide collaboration that will provide financial support towards the delivery of several Street Soccer Academies both in Leicestershire and across the country.
Through one of the Group company solutions, 'Connect 4 Energy', the company will offer a no-obligation opportunity to provide a free energy audit for all Street Soccer Foundation partners and supporters, including businesses of all sizes, ultimately seeking to reduce energy bills. Generated profits will then be reinvested by the Group directly into the Academies through the Foundation to help support vulnerable young people in communities nationally.
The Connect 4 Group is clearly on a mission to make a difference in people's lives and firmly believes that if you want to change the world, you need to be that change!
Bobby Singh further commented:
"We are very proud and humbled to be able to do this through football and the Street Soccer Foundation. Our partnership means more than words can express. It's an amazing opportunity for our company to not only grow but possibly save so many young lives by opening up opportunities they may never otherwise get."
The Connect 4 Group is looking forward to supporting the Street Soccer Foundation through its unique business model and intends to work alongside the Foundation to launch and sustain as many Street Soccer Academies as possible on a national scale.​
Keith Mabbutt

CEO of the Street Soccer Foundation


Connect 4 Security Project
Another happy client, non-other than Ayoze Perez of LeicesterCityFootballClub who had heard of us via word of mouth recommendation and was very happy with his CCTV set-up.
Thanks, Ayoze for the opportunity to show our great services but also such a humble guy!
Connect 4 Group Testimonial
Overview:
Hillingdon Football Club were in the process of building a new clubhouse, to cater for the community and host events for their priority members. Alongside this, the process of developing their infrastructure to keep up with the changes to the modern game were also a priority.
It was important for the Club to streamline their services without compromising on the performance of the technology that would be installed.
Why Connect4?
The Connect4 Group had been brought to attention through a referral. However, what worked in favor was the unique reinvestment scheme, which meant they could reinvest additional funds back into the Club paying no more than the usual overheads – a no brainer!
Solution:
As we offer the complete business solution, Connect 4 was able to look at all of the services and offer advice on the best possible solution for each area.
As a result of this audit, we saved the Club over £21,000 just by transferring their energy consumption/tariff to us and upgrading their traditional telephone system to a new Cloud based VOIP one.
Result:
Due to our unique reinvestment scheme, Hillingdon Football Club were able to use their additional funds for new Clubhouse build, as well as make substantial savings on their overheads going forward.
The installation of the new phone system also provides more flexibility, which means they can serve clients/take calls from wherever they are and communicate with each other internally much more easily and seamlessly.
Testimonial:
"Really happy with the savings made on my energy and telephone bills. For the past 2 years, Connect 4 Group has been helping my business lower its costs while increasing general productivity. They also installed a new phone system and tannoy and sorted my WiFi issues. Thank you for all your efforts guys!! Wouldn't hesitate to recommend you, and I look forward to more savings ?"
Davinder Dhand

Owner/Director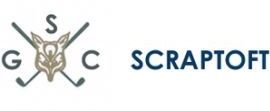 Connect 4 Group Testimonial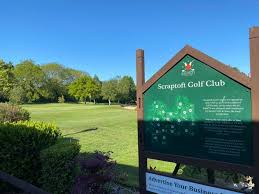 Overview:
Scraptoft Golf Club originally contacted The Connect 4 Group to repair the CCTV System on site, which needed to be working urgently for the security of the site, staff and it's members.
Following this work, they were so impressed that we got a chance to look at their energy bills too.
Why Connect 4?
The Connect 4 Group has a good portfolio of services as well as a reputation for offering a brilliant experience to their clients. This is what prompted the Golf Course to get in touch and use the services.
Solution:
Connect 4 were able to repair their CCTV, due to having a lot of knowledge in a wide variety of security systems and also carried out an audit of the energy bills as a gesture to help the Golf Club even more.
Result:
Even though the Golf Course consumes a lot of energy, we still managed to deliver a substantial saving of £8,500 over a 4 year period, as well as avoiding any annual price increases to ensure their overheads remain consistent.
Testimonial:
I can't speak highly enough of the guys – they were great! We didn't think our current CCTV system could be repaired, and worried about having to purchase a new system. But the guys knowledge was impeccable. I was so impressed – that we gave them a chance to quote for our energy. And they managed to save us a considerable amount! Very impressed. They also advised us about FiTS which we didn't know about!
Arshad Alimahomed

Office Administrator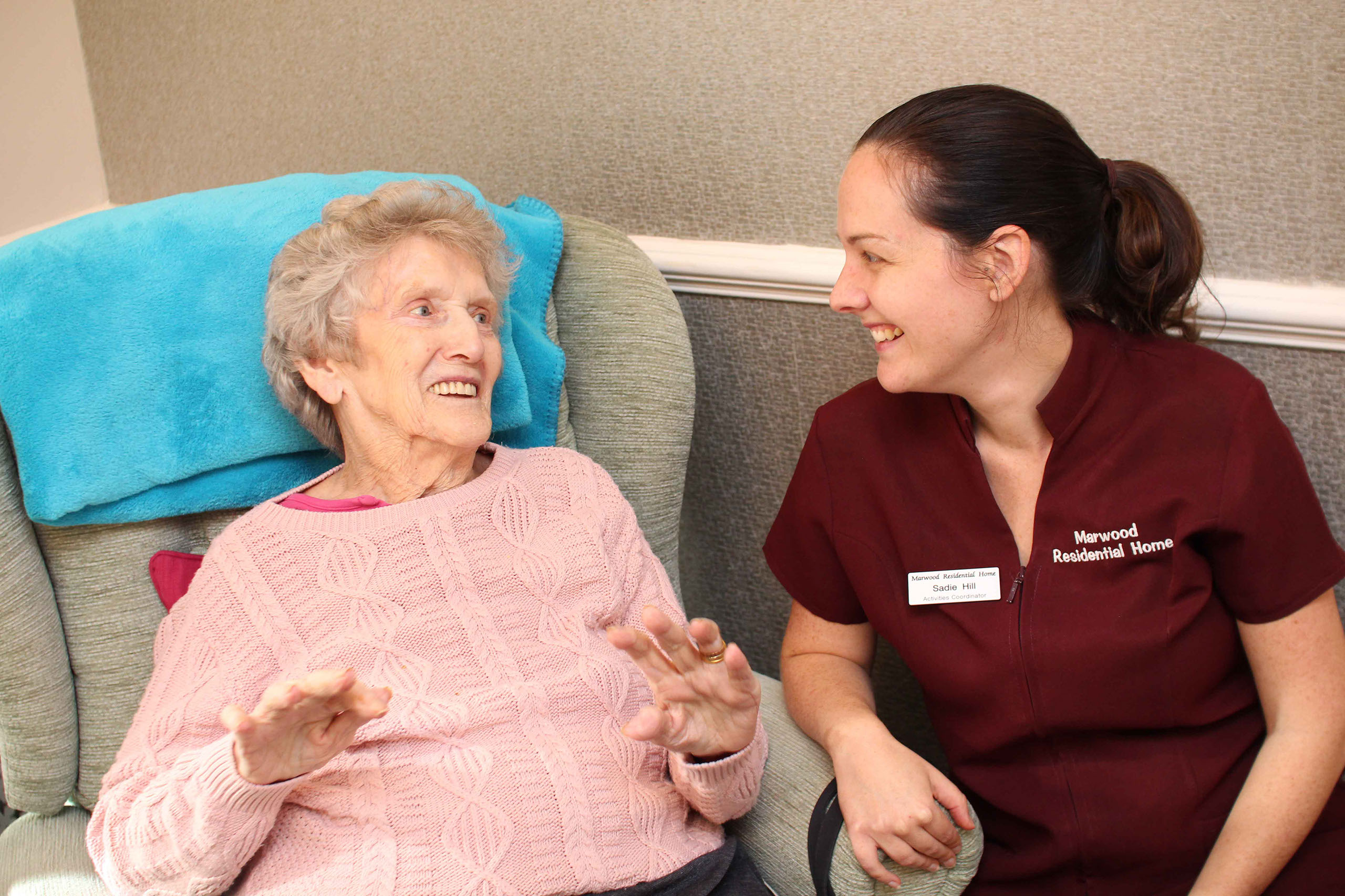 Connect 4 Group Testimonial

We acquired Marwood Residential Home in 2019 and was introduced to Bobby Singh and his company (Connect4 Group) by the previous owners. We are very grateful to the previous owners in putting us in touch with Bobby.

Right from the outset, he was able to understand the needs of our Care Home Organisation and presented us with various options with regard to our energy supply and telecommunications.

Bobby was able to secure our excellent package deals with business energy providers saving the organisation a considerable amount of money. He was also able to offer us a much more competitive package for telecommunications via his company.

Bobby has also advised us on how to improve our IT infrastructure and CCTV.

Bobby is highly professional in what he does. He clearly has vast knowledge and expertise in his industry. I have always found him to be reliable and very responsive to our needs.

I would have no hesitation and would highly recommend Bobby and the Connect4 Group to others.

Thank you Bobby for all your support and help in our first business venture! I look forward to continuing with our fruitful relationship.
Dr. Jaspal Swalli (Director)
Precious Care Homes Ltd
Marwood Residential Home
Connect 4 Group Testimonial

I was introduced to Bobby Singh and the Connect 4 Group by my dear friend Krupa Joshi-Bhatt who spoke very highly of this team and their work. I cannot stress how extremely pleased I am with the service from The Connect 4 Group. This team has worked swiftly and professionally to install CCTV cameras around the Charnwood Regency Guest House. They were courteous and considerate of the business environment they had to work within and were relatively clean! Not only that Connect 4 also dealt with my company's energy, gas, and water supplies and I am taken aback as to how much they have managed to help me save on these costs. As a business, it is so important to get your overheads right and save where you can. These guys are the most grounded, genuine and giving group of people I have met and nothing is ever too much for them. All they asked for was a chance and I'm ecstatic that they delivered above and beyond my expectations. I would not hesitate to recommend them to anyone. In fact, I'm so pleased with these guys I have even recommended them to our sister concern businesses in Scotland!
Thanks, Krupa Joshi-Bhatt for the introduction!
 Nisha Pahuja

Director of Charnwood Regency Guest House
Connect 4 Voice & Data Testimonial
Bobby has been a good friend from our High School days and although lost contact during university we have re-connected when back in Leicester.

Bobby did an awesome job of sorting out our telecommunications items for the new office of DESIGN STUDIO ARCHITECTS. We left him to it and it was all sorted before we moved in. Big thank you.

I would recommend you speak to his company Connect 4 Voice and Data for any ICT, CCTV and more requirements for home and business.

Keshiv Sudera

Managing Director - RIBA Chartered Architect at Design Studio Architects Ltd
Connect 4 Energy Project at Athena 
Connect 4 Energy was recommended to us by a business acquaintance of ours who had a previous great experience. From the minute we contacted Connect 4 Group we were thrilled by the fast-paced and forward-thinking approach they offered us. We had previously used various brokers, comparison sites and even tendered out our contracts direct to suppliers to attain what we assumed at the time were 'the best prices', due to being persuaded by various sales agents within suppliers and brokerages. However, we were blown away by the fact that all 26 suppliers were beaten by Connect4 energy. On top of that, the incentives Connect 4 Group offered with other products they deal with, helped my business to reduce the cost further in other areas of our organization. We've never experienced such humble and giving individuals, and their business ethics and morals is out of this world. We are honored to have given Connect 4 Group the opportunity, which from day one is all they ever asked us for. Highly recommended,
Great work Connect 4 Energy!
Sandeep Singh

CEO
Connect 4 Group Testimonial
Koi Sports CIC are proud to be working in partnership with the Connect4 Group, their ethical approach to Business is both innovative and socially responsible, with "Community" being at the heart of everything that they do.
The "Koi Sports CIC" and "Connect4 Group" partnership is, and will be, achieving many things, including positively impacting social issues such as Homelessness, Social Deprivation, and Social Mobility, all through joint investment into our Country's grassroots sports sector.
On a local basis, current joint ventures include the creation of sustainable education and employment pathways for young adults from socially deprived areas of Leicester. Connect 4 Group's valuable work within our Pay It Forward Business Group is already delivering successful outcomes that will help to change the lives of many local inner-city students who are disengaged from mainstream education, positively affecting local social deprivation and social mobility issues.
On a national basis, collaborative projects will include the delivery of financial investment into Homelessness initiatives such as the funding of Football Academies run by the Street Soccer Foundation who, working in partnership with English Premier League Clubs, reengage the UK's Homeless Community, through football, to rehouse, coach, mentor, and provide employment opportunities.
Koi Sports CIC highly recommends the services of the Connect 4 Group.
David Johnson

Director of Koi Sports CIC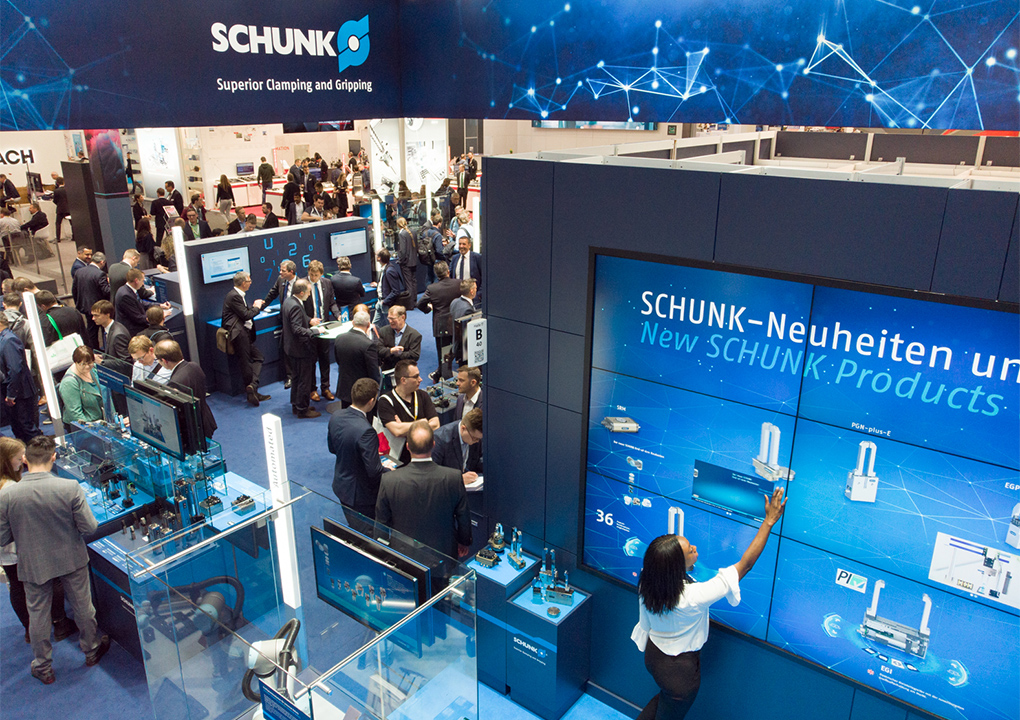 Connect 4 Voice and Data Testimonial
To whom it may concern,
I'm writing this letter as a recommendation for the service provided by Connect 4 Voice and Data. Our first engagement with Connect 4 Voice and Data was on a project rewiring the whole network infrastructure for our new office and move our whole IT system from the old site to the new. The main challenges were:
• The building was an old building so everyone had to start from scratch.
• We were on a very tight deadline.
• Limited budget.
Connect 4 Voice and Data, brought along good expertise and professional recommendation in an area that we had no experience in. They worked very hard and flexibly to meet our demands, they even came to the site over the weekend for minimum disruption of the business. The result was that the project was delivered on time and we had a seamless transfer of the site and the final bill was within our initial budget. I would like you to consider Connect 4 Voice and Data for your IT services needs. I have had a good experience with them and would thoroughly recommend their service.
Marcel Machado
IT Managing Director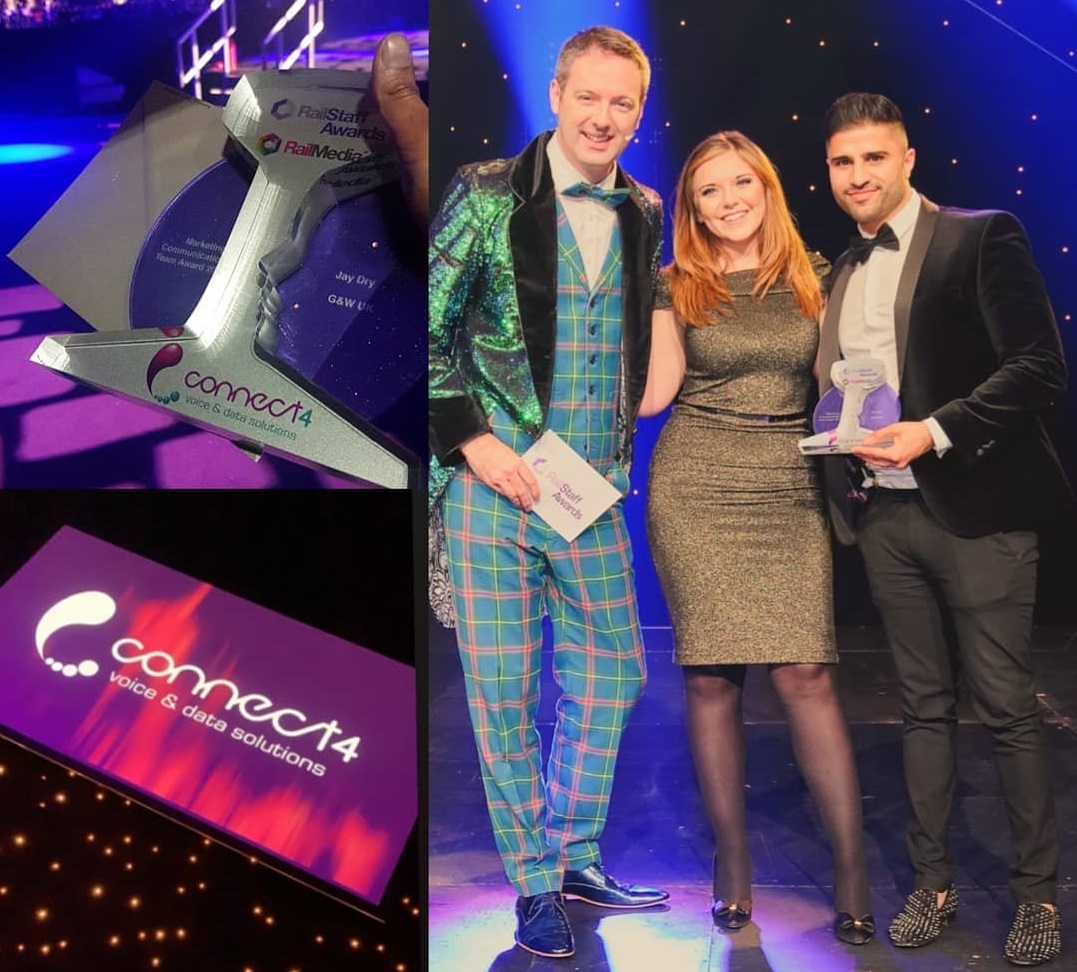 Connect 4 Voice and Data Testimonial

Rail Media: On Track to Success with 3CX
To keep Rail Media ahead of the game, Connect4 Voice & Data upgraded our existing phone system to 3CX, greatly improving communication with the addition of Integrated Video Conferencing, Remote Extensions, and the ability to host Webinars. Previously we had tendered out for this service, direct with suppliers. But fortunately via word of mouth recommendation we invited the directors of Connect 4 Voice and Data down to our office. The outcome of the meeting is, that we have been very pleased for the last 2 years with our phone system and lease line, with no technical issues to date.
Proud to be working with Connect 4 Voice and Data for all our Communications and IT needs.
Rail Media publishers of two industry-leading magazines, the largest rail jobsite RailwayPeople.com, and organisers of the most prestigious conferences/events in the rail industry.
Asif Ahmed " We had looked extensively at hosted telephony before switching from our existing system which I thought was cutting edge, and value for money. We looked at many systems including the top sellers on the market, Horizon, BT cloud, Avaya, and a bespoke solution from our incumbent. However, once we saw the value and capabilities of 3CX especially around integration, plugins, remote working, and video conferencing. We were blown away by what the system could provide compared to the other solutions we looked at. It reduced our landline and data spend by approx. £6000 a year."
Asif Ahmed

Finance Director
Connect 4 Group Testimonial

Voluntary Action Leicestershire's (VAL) aim is to help change people's lives for the better, to enable us to do this we need to work in partnership with like-minded people and organizations.  Bobby Singh and Happy Singh and their company Connect 4 are just that.  They both believe in giving back and helping to save lives from their charitable work and their ethics fit perfectly with VAL's. 
Bobby and Happy have supported a number of small voluntary/community groups that we have been working with to assist with their sustainability.  A number of local VCSE groups have seen their funding either drastically reduced or withdrawn altogether, however with their innovative approach to ensuring that groups are not overpaying on utilities and communications we have been able to ensure that smaller groups have more funds available to support their service users.  Because of the work they have done with Shama Women's Centre, Carl Gunns Gym, Elliot Hall and Wesley Hall not only have Bobby and Happy given these groups a way to save money, they have also facilitated the purchases of key equipment such as CCTV to keep the groups safe and secure.  Nothing is too big or small for Connect 4 and VAL is now in partnership with Bobby and Happy to give back to those groups that need it.  This will provide much-needed support to sustain these vital local community groups for the local communities they service. 
 Bobby and Happy are inspiring people with a passion to save lives and facilitate innovative ways to achieve this.  I highly recommend these amazing guys and their company.  They are truly one of a kind.
Kevin Allen Khimani 

Executive Manager Voluntary Action Leicestershire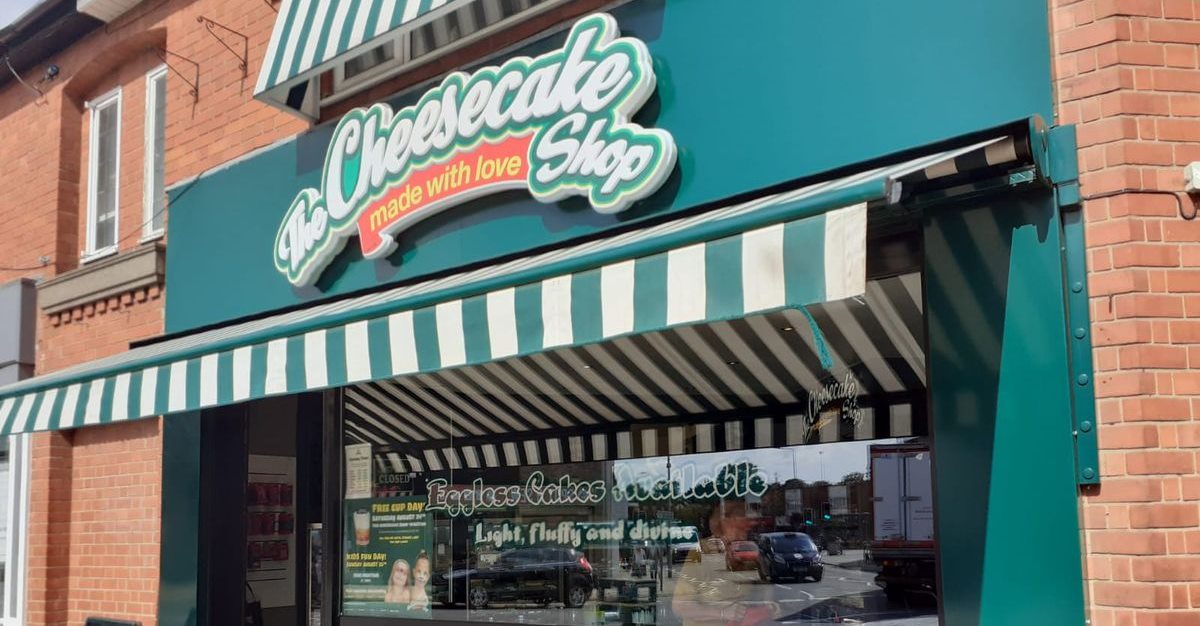 Connect 4 Energy
Bobby helped CheeseCake shop with energy bills across all branches where we sell our freshly made cheesecakes for our customers to indulge into. We changed the energy provider as soon as we received the quotes which saved £800 to maintain our growth of the business. Excellent job Connect 4 Energy. highly recommended Connect 4 Group!
Dillan

CheeseCake Shop Owner
Connect 4 Digital
We needed a website to showcase to our clients and customers about our construction business HRB Contractor. Connect 4 Digital builder my website within 2 days as I had purchased the domain name. This website has allowed me to build up the confidence of the business to showcase what services we can offer as more and more people are searching online. The quick turnaround was amazing as it has given HRB the online presence and exposure was required to be found easily. The best part about this was, it wasn't too expensive compared to the prices I had quoted by others. overall, I am overwhelmed with the outcome of both design and functionality of the website. 
Harbir

Director of HRB